Our Team
Learn more about our great team at Bayberry Commons Assisted Living and Memory Care!
Patty Neuman, Administrator 
Patty has worked in the senior living field for over a decade. The majority of her time has been in Memory Care, where she has excelled, as she discovered a passion for seniors with Alzheimer's and other dementias. She has been trained in Validation®: the Feil Method, the Eden Alternative®, and Best Friends Approach® to name a few. She shares her training with her staff to help them better care for the seniors they are fortunate to share their lives with.
Patty worked at sister community, Chateau Gardens Memory Care Community as Administrator prior to coming to Bayberry Commons. She was proud of the nurturing and loving environment she created there for residents and staff alike.
Ridgeline Management Company honored Patty with the first J.I.W. Award for her commitment to joy, independence and wellness. She has won this award more than once. Among her other accomplishments are the completion of Milestone 1 for Chateau Gardens to become the first Eden Registered home in Lane County, and only the third in the entire state of Oregon.
Patty was born and raised in Eugene, Oregon. In her early 20's she moved to Tucson, Arizona where she worked in commodities and commercial real estate appraisal. She eventually had three beautiful children and after 18 years in Tucson decided to move her children to Eugene to be close to the rest of their family. Her diverse careers include working as a paralegal, private investigator, specializing in criminal defense, and even running a cattle ranch in Northern California where her children had room to roam over thousands of acres. She loves to spend her spare time with her family, children, 4 dogs and 2 cats!
Sue Luke, Health Services Director
As Health Services Director for Bayberry Commons Assisted Living and Memory Care, Sue oversees all aspects of Health Services for the Seniors in the community. She is responsible for the oversight, auditing, quality of care and ongoing training for staff. Sue's objective is to ensure that the best possible care is given to our seniors as her expectations are very high for the quality of care our seniors receive.
Sue has been an RN for many years. She was an Emergency Trauma Nurse, ICU nurse and Cardiac Surgery Nurse before moving into Community Based Care. She was involved in training for the Air Force Search and Rescue and was one of the first Certified Trauma Nurses in Oregon.
She has worked for Bayberry Commons since early 2007 and is also the Health Services Director for another Ridgeline Community in the area. Having worked for other companies, she finds that the Ridgeline family truly lives their mission and is much more dedicated to enriching the lives of seniors than any other company ever has. She believes in the mission and community so much that her own mother lives at one of communities where Sue works.
Originally from Eugene, she has spent a number of years working in other states and finally came back home so her children could grow up around family as this is a most important value to her. She has a daughter Lisa, a son Dominic and one granddaughter. She is also passionate about animals and has spent most of her life doing rescue work. She raised her children on a ranch. She and her daughter showed Arabian Horses for many years around the country.
Janiece Crowe, Assistant Administrator / Marketing Director
Janiece joined the Bayberry team in October 2018. Before working at Bayberry, she worked at a local technology company for over 15 years. After a family member was diagnosed with dementia, she took courses through Oregon Care Partners and the Alzheimer's Association. Her education includes a Bachelor of Science in Psychology from the University of Oregon.
Outside of work, Janiece enjoys spending time with her husband and kids, mountain biking, rock climbing, gardening, gaming, geocaching, and stewarding their Little Free Library. She loves traveling and has visited over 10 countries with kids in tow - one of her favorite places is a remote fishing village in Brazil.
She is passionate about building community and encouraging others to be their best selves.
Jessie Harris, Business Office Manager
Jessie joined Bayberry team in May of 2018. Before starting at Bayberry, Jessie was a volunteer firefighter and first responder. That is was started her down the road of the medical field. She also had the chance to be a store manager for 2 years, which she enjoyed but was not quite where she wanted to be. Jessie started out as a medication aide for the first year at Bayberry, and has now taken the opportunity to broaden her knowledge of management, and taken the position of Business Office Manager.
Jessie grew up in the McKenzie Valley, where she graduated high school, and joined the Upper McKenzie Rural Fire Department. She has 2 younger sisters that she is very close with; MaKaila who graduated from college and received her BA in Education, and Garrie who is a manager of a motel up the McKenzie River.
In Jessie's free time, she enjoys being out of doors. Hunting, fishing, hiking, camping and reading are just a few of the things that she likes to indulge in when she can. She also loves spending time with her family.
Jessie aspires to be a passionate, caring and supportive individual for her residents, coworkers, and the Bayberry Community.
Debbie Vigueria, Resident Care Coordinator
Debbie Vigueria started at Bayberry in May of 2012. She came to Bayberry Commons from another community in the area, with over seven years of experience in senior housing. Debbie says that from the first time she walked into to Bayberry, she felt a warm, caring feeling throughout. She says the staff are wonderful and it is easy for her to see that the Seniors are happy and content at Bayberry – they are well taken care of. Debbie feels blessed to be working with such wonderful people. Debbie looks forward to getting to know the Seniors, their families and the staff better.
Debbie is originally from San Jose CA and spent the majority of her life on the Oregon coast. She has four wonderful children, Sophia and her husband John resides in Arizona with their two children Kaleena and JJ. Rogelio lives locally with his son, Owen, Vanessa and her husband (with baby on the way), live locally, and Fernando and his girlfriend, Jen, also live locally. When Debbie is not working, she is surrounded by her family and friends and doing things with them. When she has alone time, Debbie loves sewing , graphic design, music, and other creative endeavors. She calls herself a "Jill of all traits," as she has worked in a quite a few different fields including maid work, waitressing, school custodian for the Springfield School District, in home child care, caregiver, medication aide, and Resident Care Coordinator. Debbie truly loves working with children and seniors.
Nicole Sena, Memory Care Coordinator
Nicole Sena is the newest member of our Bayberry Commons family. She has come to us with 10 years of experience working with seniors, in ALF and Memory care settings. She comes to us from another community in town, as well as a local home care agency. Nicole and her family relocated to Eugene, Oregon from Las Vegas, Nevada two years ago. Nicole is very excited to jump into her new position, getting to know her residents, her team, and her resident's families. She states, "It's a blessing to be able to do what I love every day."
Three words to describe Nicole are GOD, COUNTRY, AND FAMILY. So outside of work, Nicole is enjoying quality time at home with her husband of twelve years, their 11 year old daughter, her senior mother who resides with them, and their fur babies. Nicole says you can usually find her out and about with her family hiking, camping, walking, or exploring this wonderful city that they have come to call home. Nicole also sits on the PTO board of her daughter's school, and on committee boards for the Bethel School District. Nicole and her husband, Michael, are both Army veterans, so she is also looking to get involved in Veterans of America. Nicole strives to one day sit on her city council so she can bring further awareness to her community on senior housing needs for individuals with Alzheimer's and dementia.
Angela Wilde, Life Enrichment Director
Angela Wilde started at Bayberry Commons August 2010. Her laugh has been making others here smile for years. She was a caregiver and Med Aid until her promotion to Activities Director in October 2019. The residents and employees are like family to Angela. She says "I'm enjoying my new position! I'm having lots of fun coming up with new activities for our residents, staff and families. It's always fun getting a chance to try something new. I am grateful for the opportunity and I am looking forward to getting suggestions as well!"
Angela grew up in Ashland, Oregon with her parents, 2 brothers, and a baby sister. She has 4 children: 2 boys, and 2 girls. Her oldest son graduated from Portland State University and still lives in Portland. Her oldest daughter attended U of O and now resides in Salt Lake City with her puppy, Mikey. Her youngest son just graduated from high school and is living in Roseburg with plans to get into the nursing field. Her baby girl is still in high school and is planning on attending Umpqua Community College.
In her spare time she enjoys baking. Cheesecake is her favorite dessert to bake. She also spends as much time as possible traveling to visit her kids. She likes to hang out at home and relax with her cat, Fluffy.
Michelle Everson, Dining Services Director
Michelle comes to us from northern California, having moved to Eugene a year ago with her husband Mike. Having lived her whole life in California, she is very excited to see and experience everything Oregon has to offer.
Michelle has over 18 years of experience as a chef. Graduating culinary arts school in 2004, she has worked as a line cook, a restaurant manager, a private chef for a sorority, and a head chef for several restaurants. Working as a lead cook for Prestige Senior Living in her hometown for several years proved to be a very fulfilling position. She has always loved cooking for seniors and making everyone feel at home and comforted with food.
She has also owned her own catering company, as well as competed professionally against Food Network chefs two years in a row at Bacon Fest, a festival in her hometown. She even got to meet Guy Fieri!
Michelle and her sister are very close and moved to Oregon after their mother passed away to stay together and watch her niece and nephew grow up. When she isn't cooking Michelle is crocheting like a mad woman to make blankets for all her family and friends!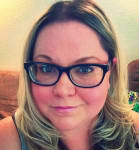 Scott Brock, Maintenance Director 
Scott was born and raised in rural Georgia where he lived on the same property he farmed as a young man. He is married to his wonderful wife Demi who is originally from Eugene and they have two daughters, Jayna and Amy.
Scott has a varied background in the engineering field. He acquired an Associate's Degree in Architectural Design and worked as a civil design engineer for the first 10 years of his career. He took his first job as a maintenance director over 20 years ago. Scott has worked primarily in the hospital and long-term care fields.
Scott's interests and hobbies are hunting, fishing, listening to and performing music, and working on his home. Scott has been playing guitar since the age of six and has played almost every day since. His hope after he retires is to have a shop so he can build guitars.